Indo Info Services is in the field of Information Technology through Internet & Graphic Designing.
We are backed by 49 yrs commercial experience in rendering services to various fields. Our experience in the field of Commercial Print & Graphic Media for about 39 years & then 21 years in the field of Website Designing & Hosting, we feel that we can understand your activity & the information to be displayed, better. Naturally it has to result in making your website most effective.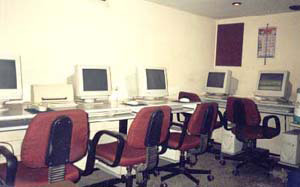 June 1998.....
In present days of information, no one have time to keep the information stored, unless it is required. So our small visiting card, bearing your web address, only can work here. Whenever there is a need of particular service or commodity, a person will go to your activity profile, study the details & contact for final part of deal. It lands to Required Specification, What Prize & Date-n-Mode of Delivery.
'Entire & Update Information' is a heart of that activity. We have a required infrastructure to cater all the services. We are confident to offer you, continues & efficient service, for long term.